History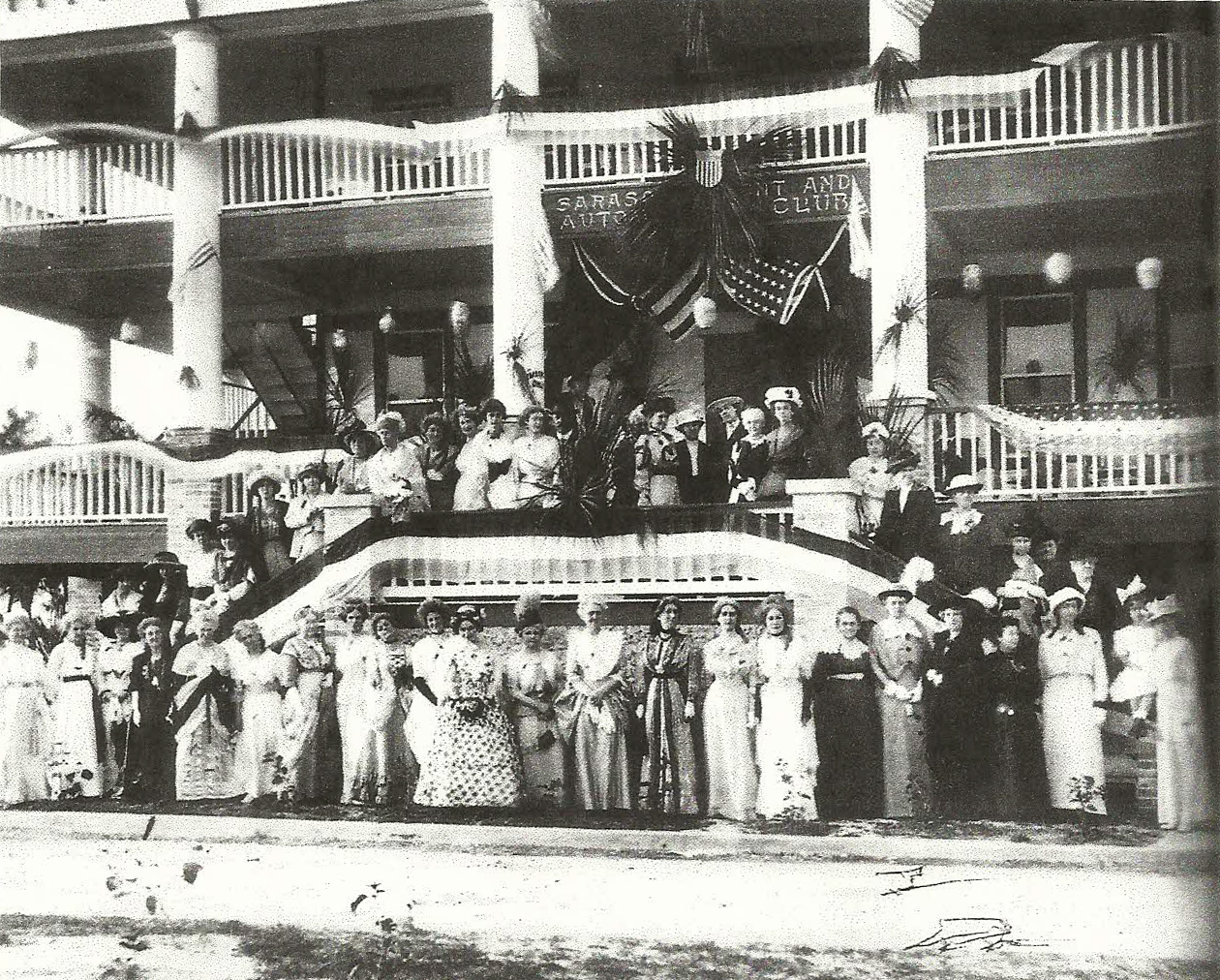 Sarasota Yacht and Automobile Club
Sarasota Yacht Club was organized in the summer of 1907 and located on the north end of Siesta Key.
In 1913, the Club purchased a tract of land on Gulfstream Avenue in downtown Sarasota, and erected a large clubhouse which soon became known as the center of social life in Sarasota (pictured above). The Club changed its name to the Sarasota Yacht and Automobile Club and remained very active until 1917 when John Ringling purchased the property. During World War I the Club headquartered the Sarasota Naval Militia (pictured below).
Third Division Sarasota Naval Militia - 1917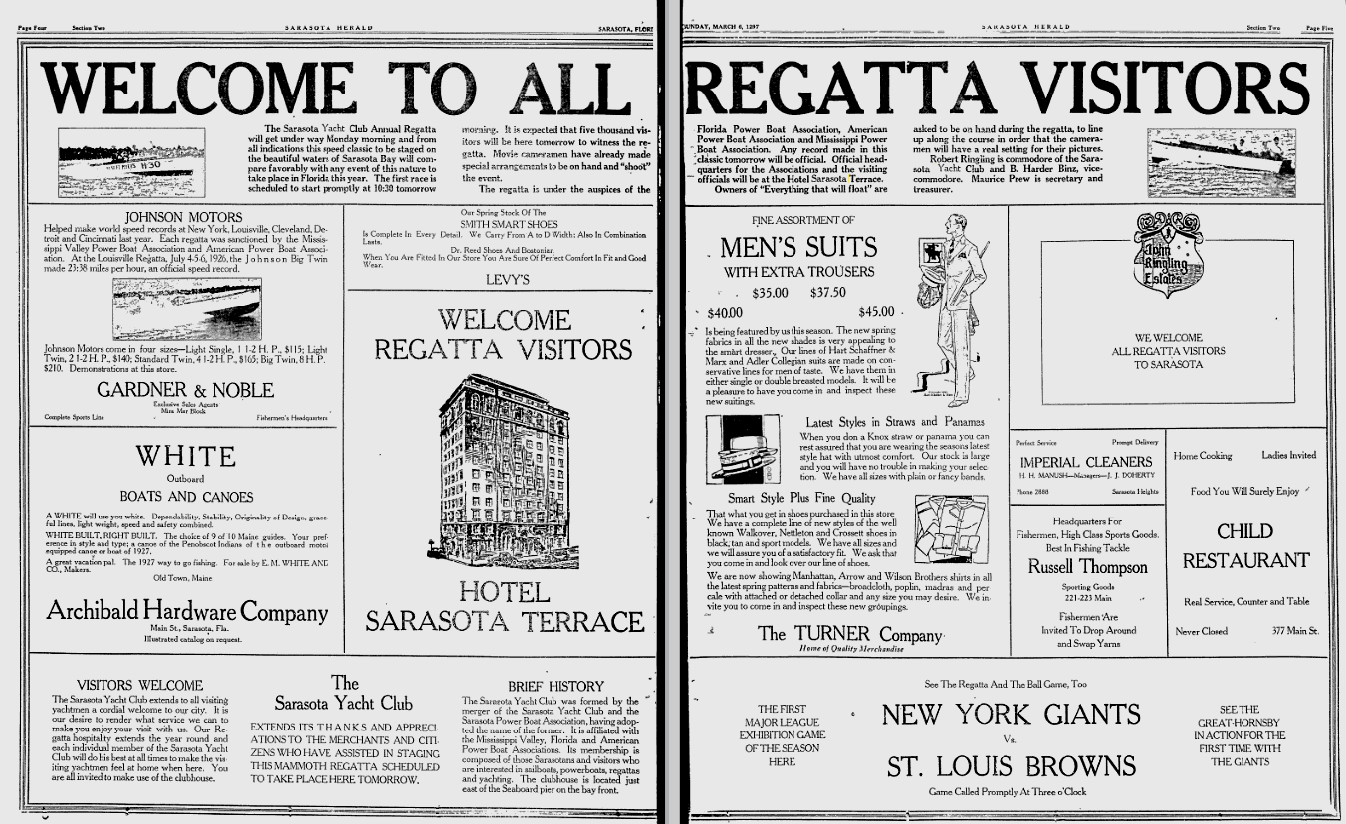 Sarasota Herald - Sarasota Yacht Club Annual Regatta Issue - Sunday, March 6, 1927
The present Sarasota Yacht Club was incorporated June 21, 1926. The automobile branch of the club was not continued. Later, a clubhouse was maintained on Sarasota Municipal Pier from which members sailed their "Fish Class" fleet, winning numerous championship trophies including the 1933 Florida West Coast Fleet Championship.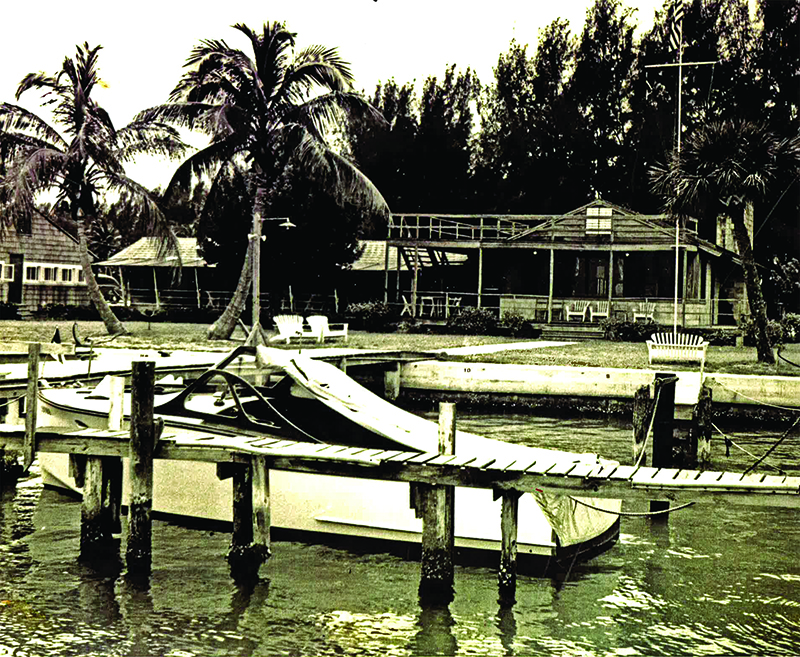 Military Barracks - Photo taken sometime between 1943 and 1946
The United States government leased the Club property in 1943 for the duration of the war plus six months for use as an Air Force Crash Boat Rescue Base. The club regained control of its property in January 1946 with the payment of $100.00 to the United States government for improvements made to the site, mainly two barracks buildings, which served as a clubhouse for many years. During the war period the membership declined to 66 regular members. A new clubhouse was built in 1958.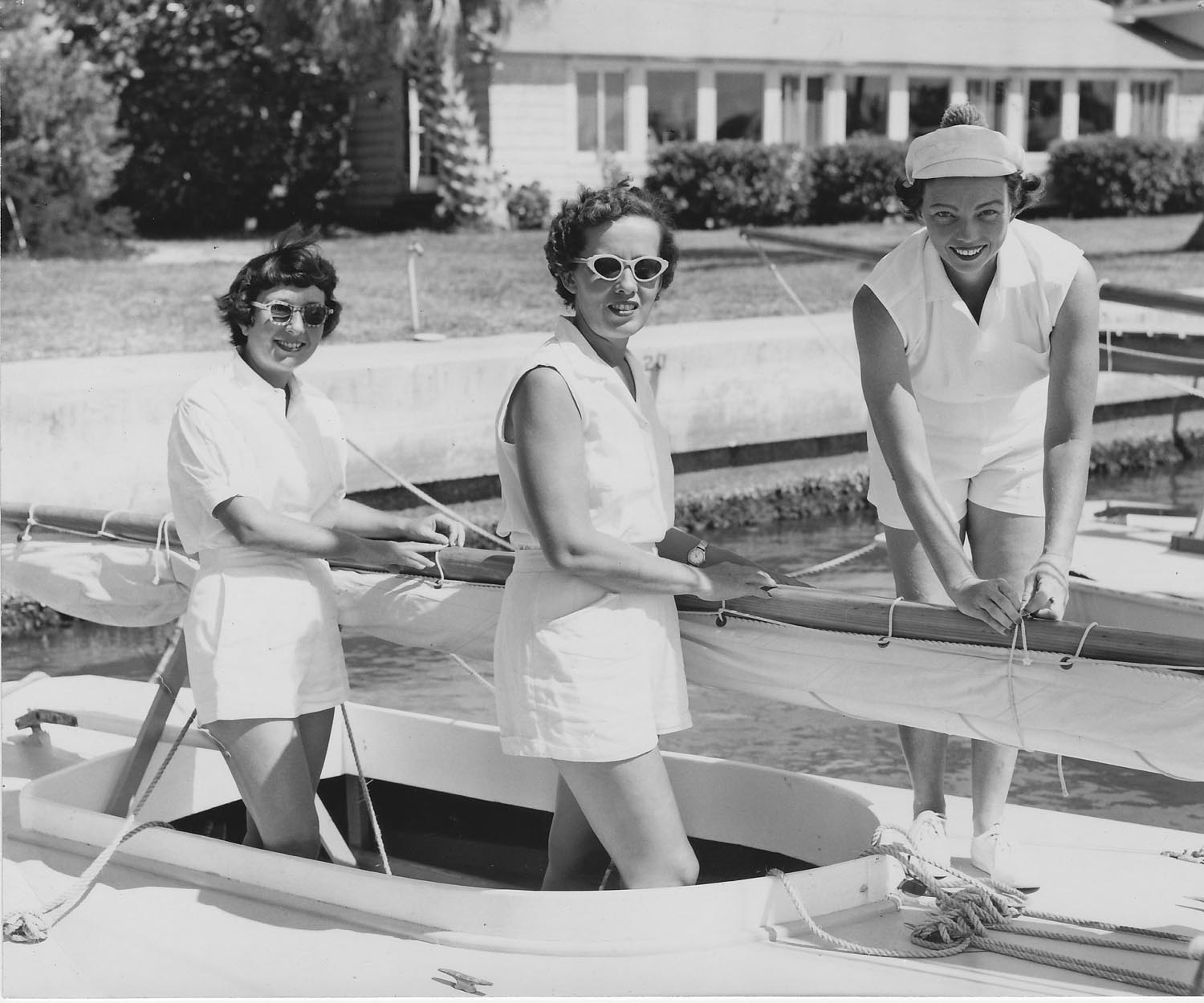 SYC Ladies on Fish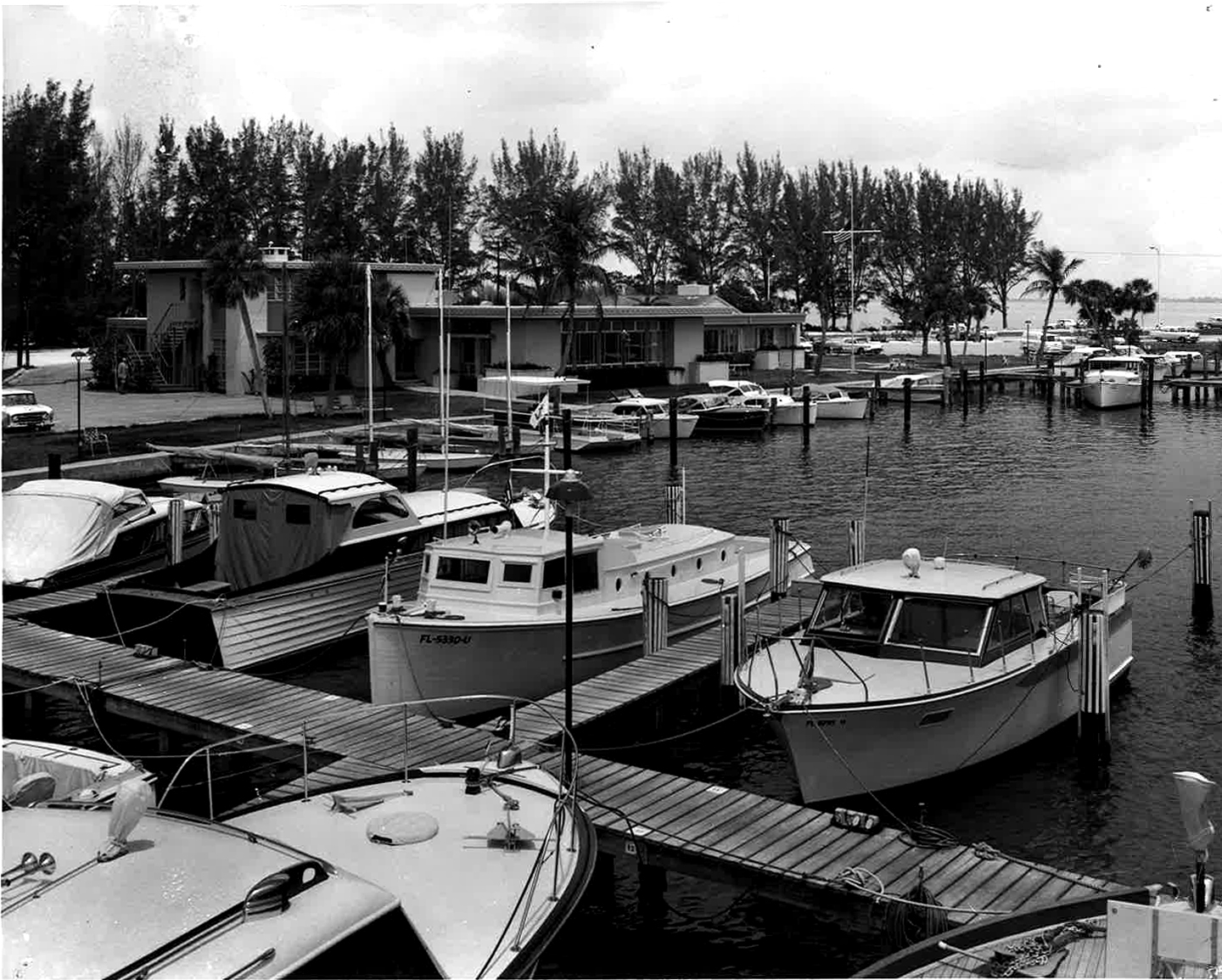 Sarasota Yacht Club in the 1950s
On April 23, 2010, the Sarasota Yacht Club opened the doors to its newly constructed 23,000 square foot clubhouse.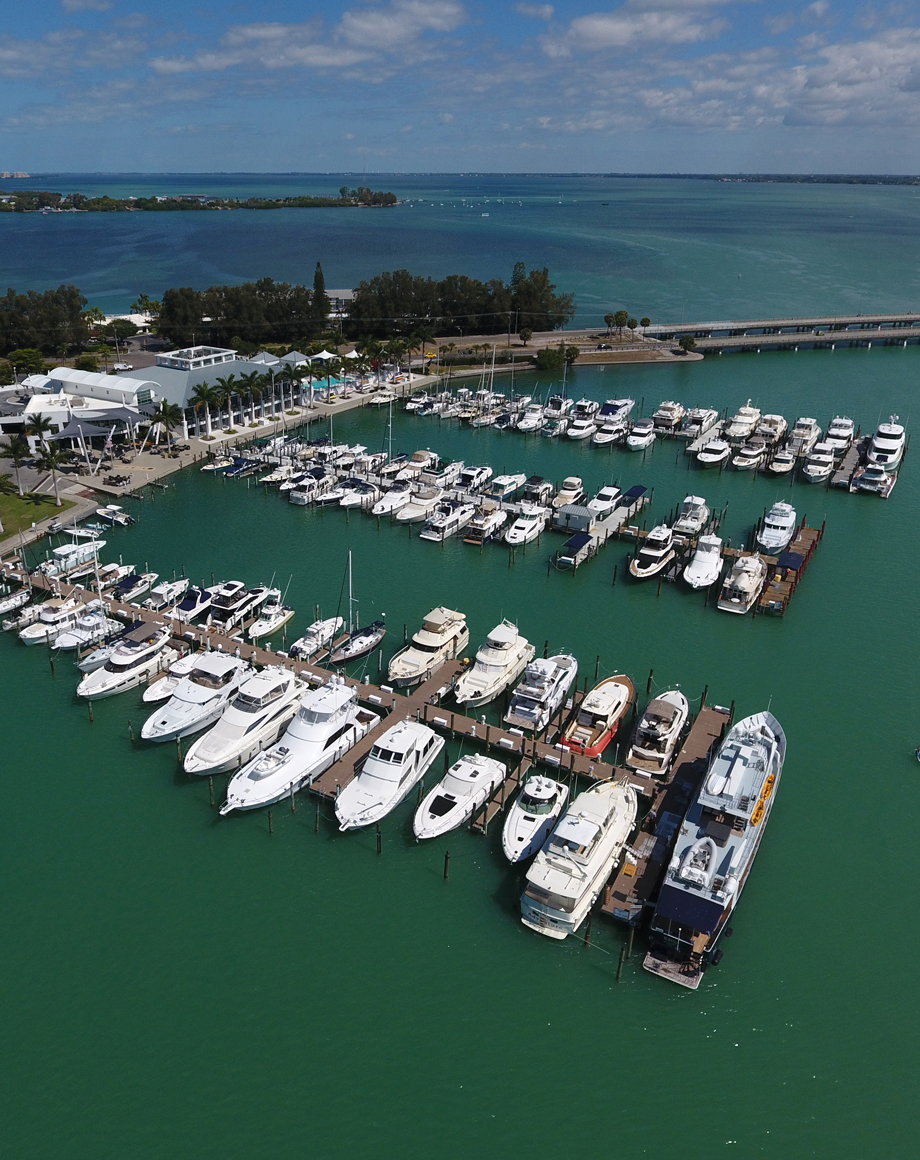 Sarasota Yacht Club 2017