Regatta
The sun was shining and the wind was blowing for the Sarasota Yacht Club 37th Annual Invitational Regatta on November 4. SYC made the Regatta a full weekend affair with the Skippers' Meeting and Opening Night Party at the Club on Friday evening. Participants were invited to enjoy an evening of great food, drinks and entertainment, featuring a remote-controlled regatta with the Sarasota Model Yacht Club fleet. The races were held on Saturday morning followed by a delicious pig roast dinner by Executive Chef Anthony Puccio to close out the weekend. This year, SYC was lucky enough to receive a sponsorship from Mount Gay Rum; their iconic red caps could be spotted on participating boats across Sarasota Bay.

A total of 69 boats raced in the Regatta. PHRF classes sailed a pursuit race while one-design boats sailed a windward/leeward course. As with previous years, SYC partnered with Sarasota Youth Sailing; 35 youth sailors set out on the bay alongside longtime sailors making the Regatta a race for all ages. The SYC 37th Annual Invitational Regatta first place winners included: Dave Ettinger and crew (cruiser class, Spindrift), Doug Dearden and crew (non spin, In Tune), Bob Miller and crew (pocket cruiser, Miller Lite), Bill Johnsen and crew (multi-hulls, Sun Spot). Doug Fisher and crew (Encore) took first place in spinnaker class, as well as taking first place overall. SYC also awarded the top three overall SYC members including Greg Petrat and crew (White Hawk) in third, Blair McCracken and crew (Scots and H20) in second, and Michelle Lee and crew (Coming in Hot) in first.

Thanks to the hard work of staff, volunteers, sponsors, and members. The 37th Annual Regatta was the largest one yet and we're looking to grow the event even further for the 38th. See you next year for fun, friends, and sailing camaraderie on Sarasota Bay.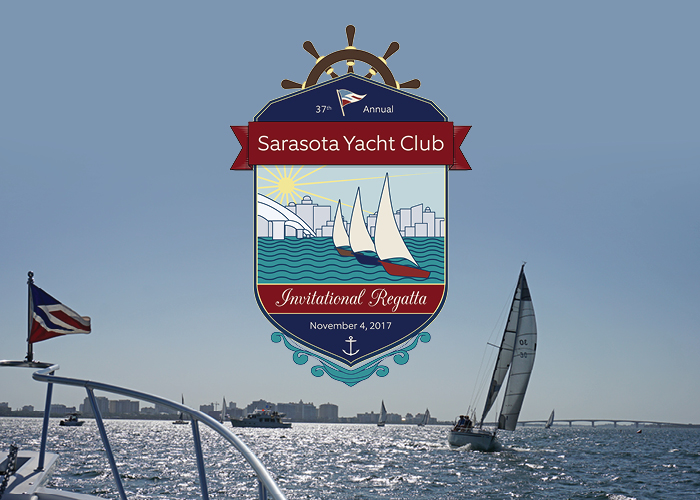 Thank you to our generous sponsors!